If you love a homebrewer, you need to get them every last jawn on this list.
This year, celebrate your favorite homebrewer with some unique gifts that will help them elevate their craft! The team at Philly Homebrew Outlet curated this list to provide great gift options at every price point, for every type of homebrewer. Whether you love a fermenting fanatic or a home winemaker, this list has you covered.
And if this list doesn't speak to you, Philly Homebrew Outlet gift cards make the perfect gift! Homebrewers can use the gift card to buy ingredients and supplies when they need them (no gifting guesswork required!).
But, if you want something to wrap and place under the tree, here's our curated list of gifts for homebrewers everywhere:
Under $25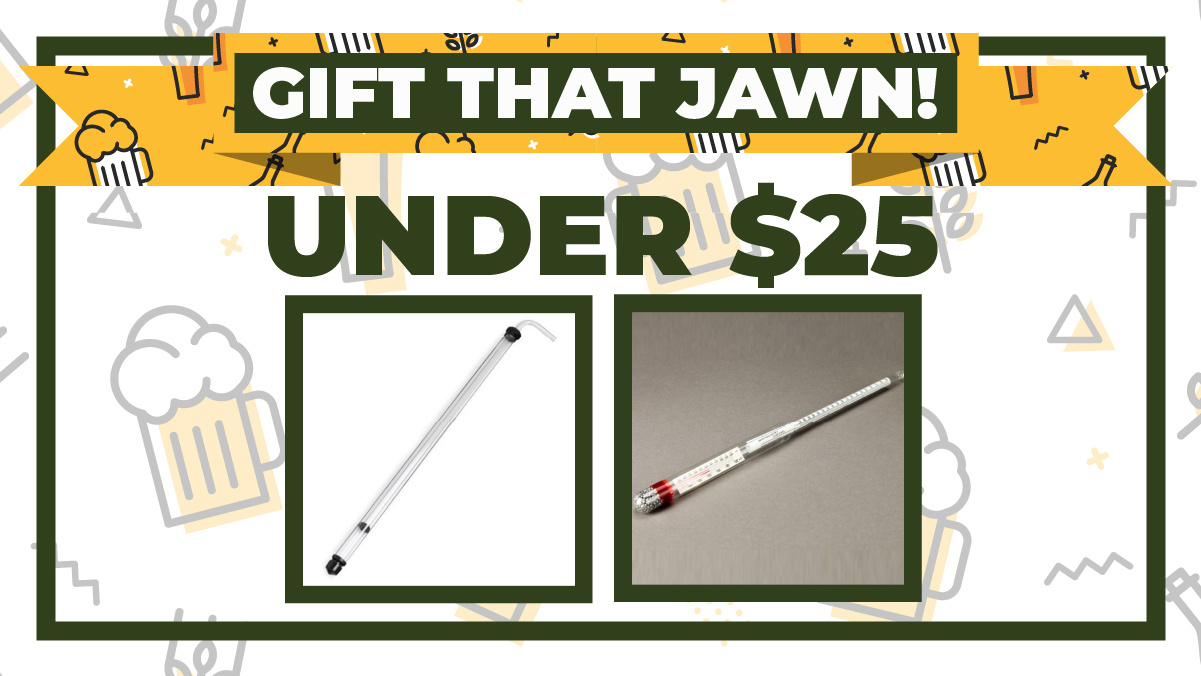 Auto-Siphon ($15.25)
The Auto-siphon is an indispensable tool for homebrewers and makes transferring brews from one vessel to another a snap!
Thermohydrometer ($15.75)

This gift measures temperature, specific gravity and potential alcohol, all in one handy device!
Under $50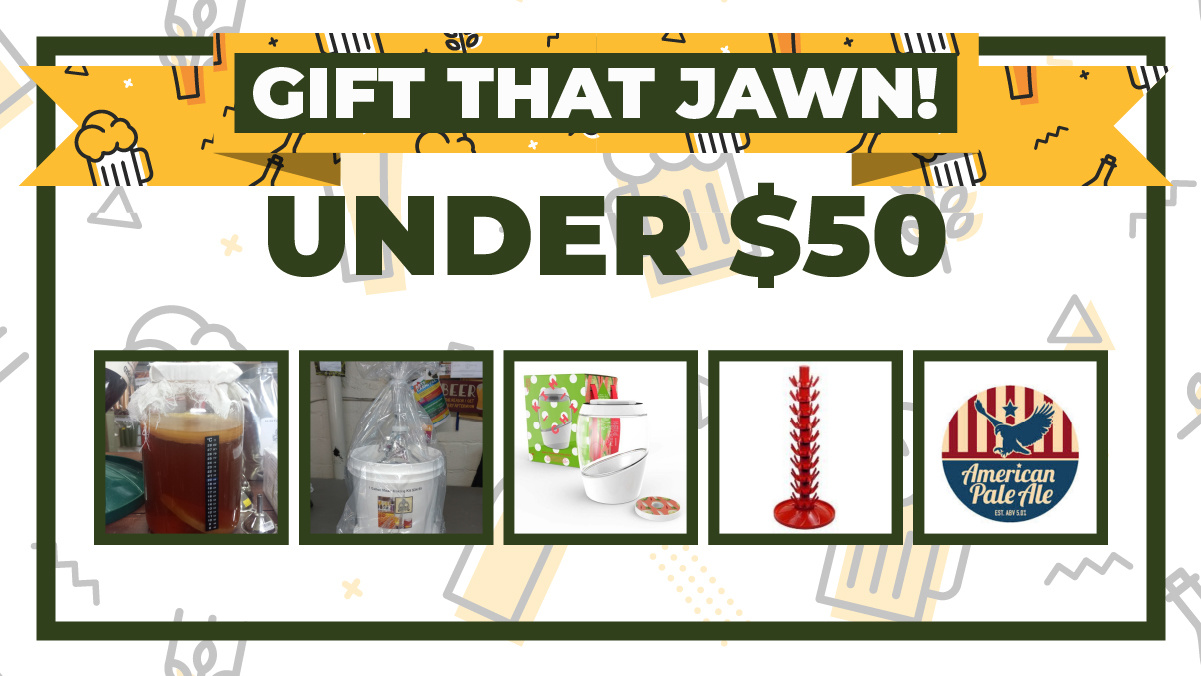 Kombucha Kit ($31.45)

Kombucha starts out as sugary tea which ferments with the help of "SCOBY" (which is an acronym for "symbiotic culture of bacteria and yeast"). The result: a fizzy, slightly sour beverage packed with probiotics. The Kombucha Kit comes with everything you need to make your own 1 gallon batch of kombucha at home.
1 Gallon Fermentation Kit ($35.95)
A PHO exclusive, these one gallon fermentation kits give your homebrewer everything they need to brew 1 gallon of anything--beer, wine, cider, mead or anything on their homebrewing list! The kit includes a 1 gallon glass jar, 2 gallon bucket and lid, stopper, airlock, mini autosiphon, hose and set of instructions. Make it a complete gift with a PHO gift card that they your loved one can use for ingredients!

Mortier Pilon 2L Fermentation Crock ($41.95)

Traditional pickling is an amazing way to turn all kinds of foods (not just cucumbers!) into sour, nutritious snacks and toppings. It relies on fermentation to both preserve and transform practically any kind of produce. This is a great gift for a homebrewer who loves cooking and experimenting with fermentation.
Bottle Tree ($32.50 and $47.50)

Available in two sizes (45 bottles and 90 bottles), a bottle tree is an indispensable tool for repeat homebrewers! The telescoping tree collapses to store and expands to allow brewers to dry their beer, wine and spirit bottles efficiently.
Craft A Brew Beer Kits ($45 and up)

Craft A Brew Beer making kits contain all the ingredients you need to make a fantastic homebrew and take the guesswork out of picking ingredients! This is an excellent gift for a novice homebrewer or a homebrewer who is looking to expand their craft from winemaking to beer making!
Under $100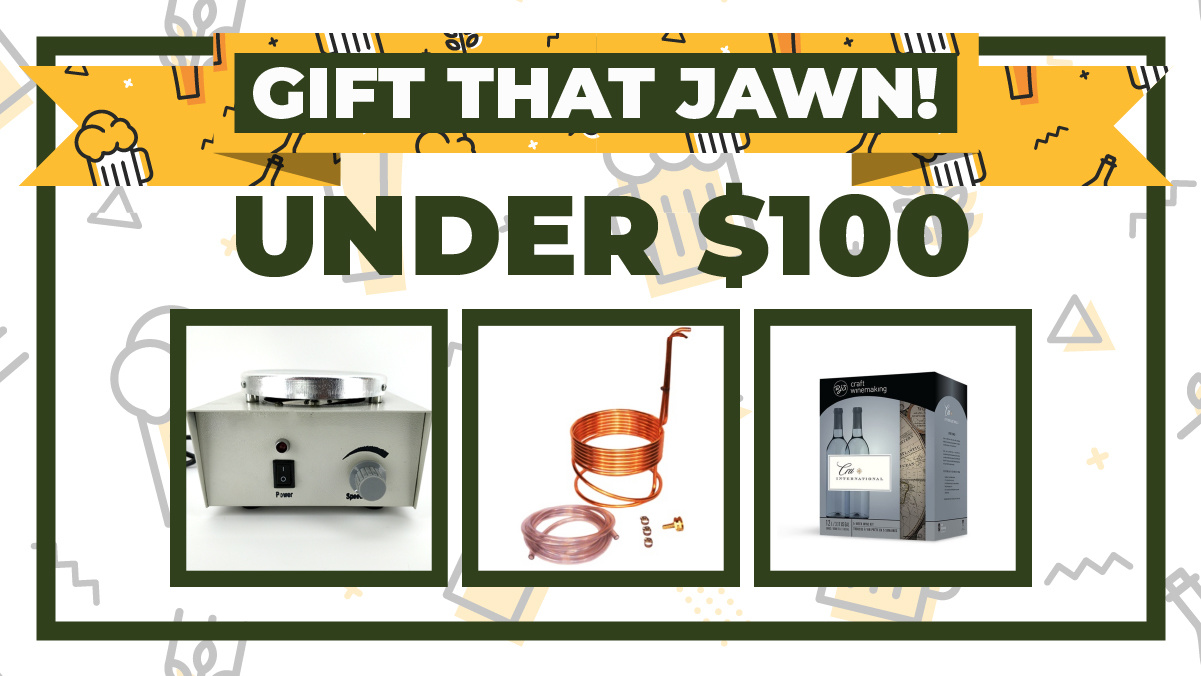 Stir Plate ($52.95)
Stir plates are used to make yeast starters. Using a stir plate allows oxygen to aerate the wort which is essential for yeast propagation. This makes an excellent gift for a homebrewer who is looking to elevate their process.
The PHO-Exclusive Wort Chiller ($68.25)
Hand built by the PHO crew right here in Philadelphia, every wort chiller is crafted with care and love! Comes with thermoflex high quality tubing and a standard brass garden hose attachment that fits most sinks and outdoor hose connections.These make great gifts for any brewer that doesn't already have one. Extract or all grain, a wort chiller makes a huge difference.


Wine Kits ($84 and up)
PHO has a Wine Kit for every wine maker! From whites and reds to unique fruit blends, our special order Wine Kits make a great gift for any homebrewer! Kit includes all the ingredients you need to make your own homemade wine.
Under $200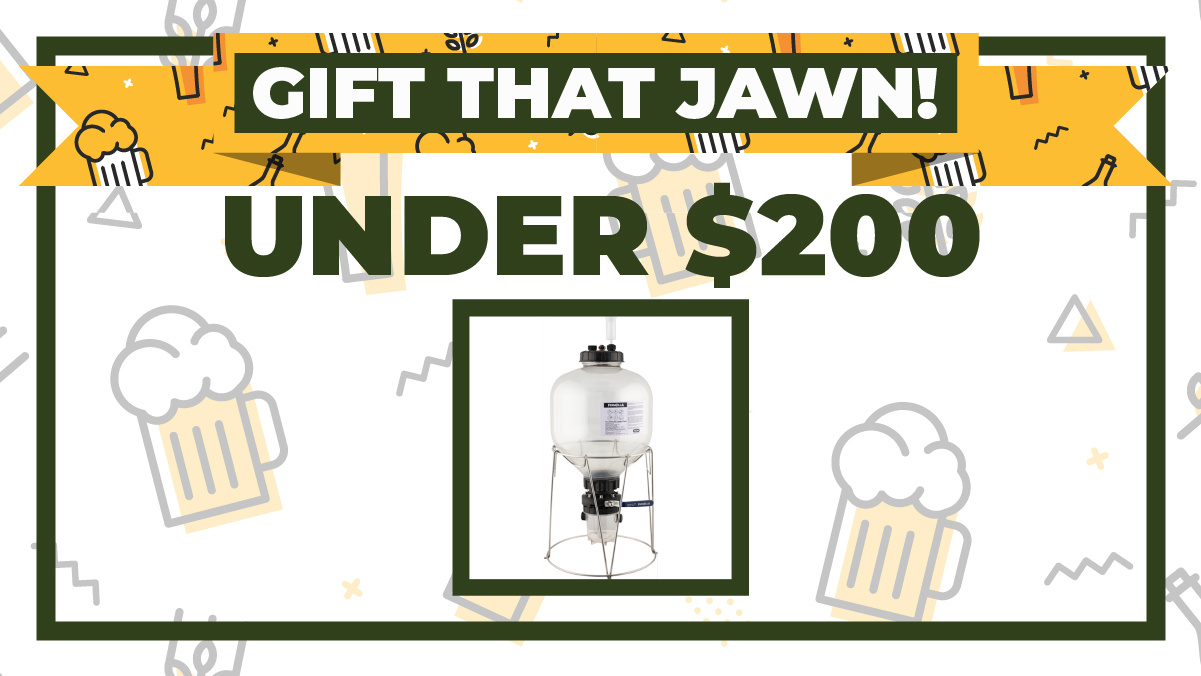 The Fermzilla Conical Fermenter ($150)

This is a really affordable way for people to get into conical fermentation and pressurized fermentation. The Fermzilla can be used for both the primary fermentation as well the aging and storing, all in the same vessel.
Under $500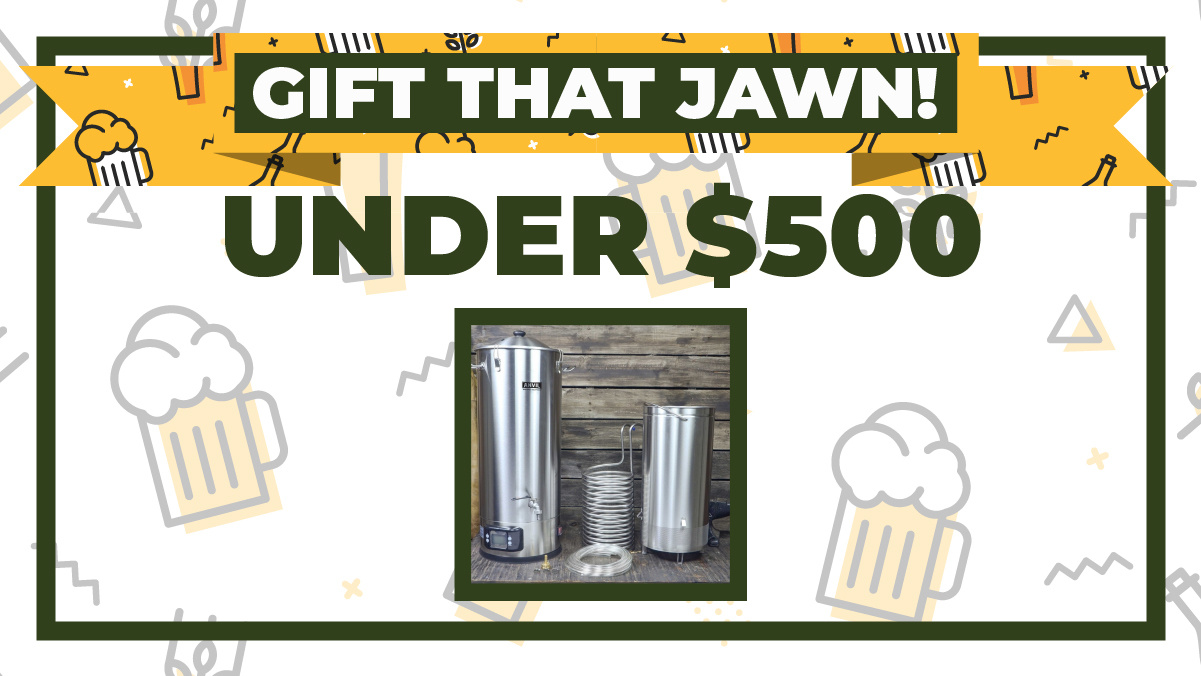 The Anvil Foundry ($405.95)
Even with it's big ticket price, the Anvil Foundry is arguably the very best value in homebrewing right now. The Foundry packs in every piece of equipment needed for all-grain brewing--the only thing missing is a big spoon (you can buy one of those too, here.)