Community Supported Brewing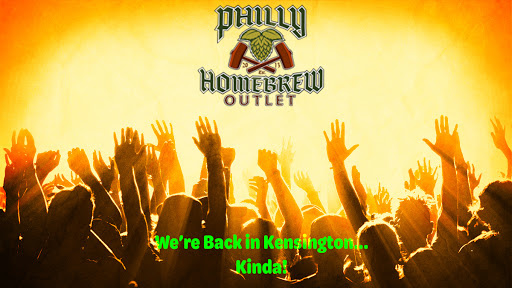 We may have shut down our Kensington location but we still want to continue to keep the community brewing and creating!
We're stoked to be partnering with our buds over at Evil Genius to set up a CSB (Community Supported Brewing) pick up spot. But this isn't just beer supplies, you can still get all your wine, cheese and soap making supplies dropped off too. 
So it will work like this:
Head to www.phillyhomebrew.com by Wednesday evening, pick out what you need, select CSB pickup at check out and we'll have it ready for pickup between 4 and 8pm Thursday afternoon at Evil Genius Brewery. Orders submitted by 6pm on Wednesday are guaranteed to be dropped off Thursday afternoon. Pick-up will be between 3 and 8pm Please keep in mind that your orders must be picked up that evening! 
We are unable to send Fresh Juice, Cider or Hops Plants to Evil Genius at this time. 
You can pick your order up at:
1727 N Front St, Philadelphia, 
PA 19122 

While you're at it support the good folks at Evil Genius and grab a pint or three and hang out! There are definitely worse ways to spend a Thursday afternoon right?